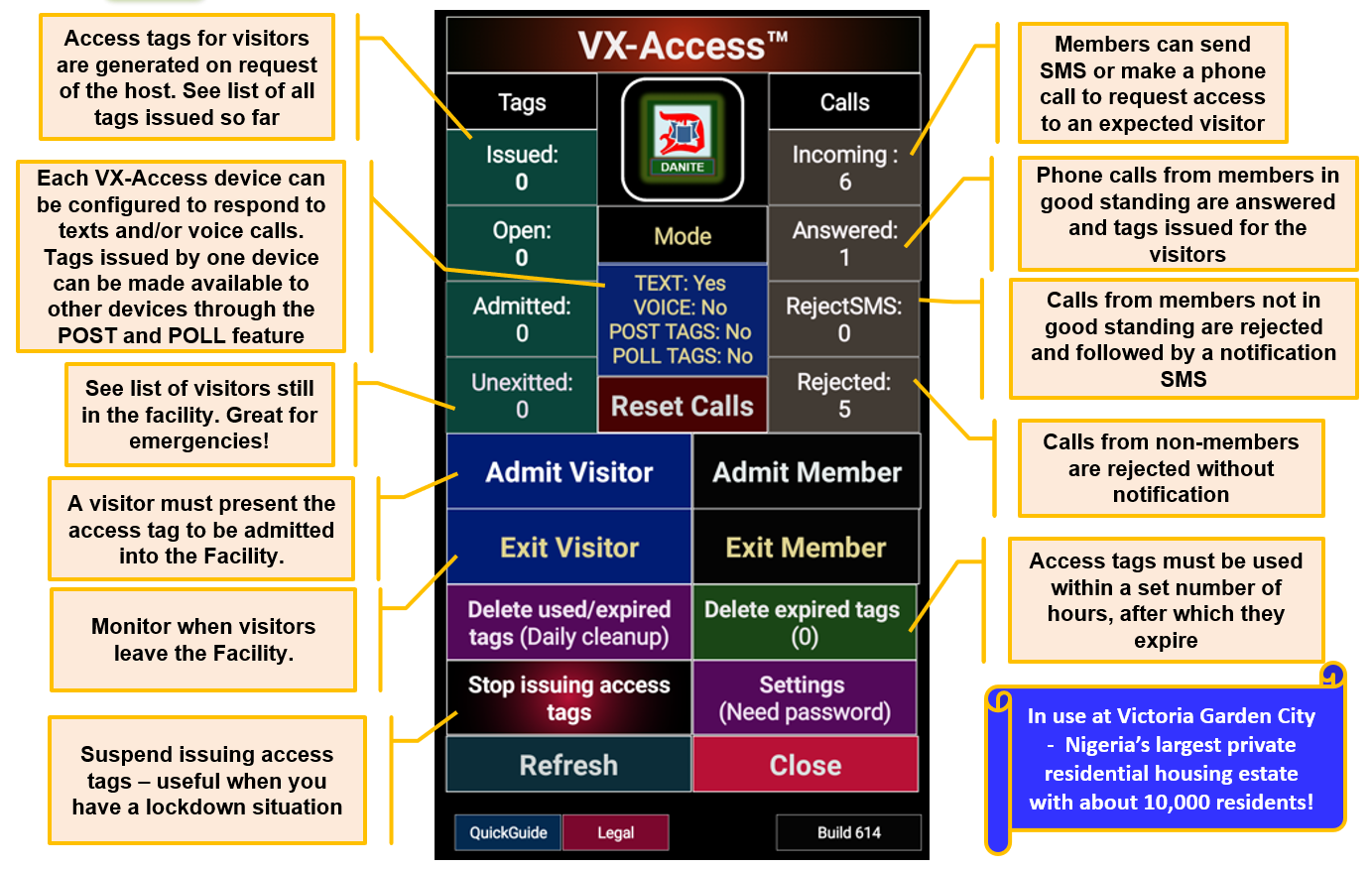 An Android app-based system for managing access into and out of a restricted FACILITY such as a residential estate, factory or office. It works by enabling authorised members of the restricted FACILITY to request, by a phone call or SMS text sent from any type of mobile phone to the phone number of the smartphone or tablet that hosts the VX-Access app.
Features:
It does not require MEMBERS of the FACILITY to own a smartphone or install any software on their phone, since all they need is to be able to make a call or send a simple SMS


It provides an audit trail of access into the premises as FACILITY MEMBERS hosting VISITORS can be readily identified, with the names of their visitors, and whether those visitors are still within or have left the premises


It enables a lockdown of the FACILITY, suspending entry by visitors for a period of time, such as when there has been a security incident


Log of entries into and exits from the FACILITY can be viewed by authorised personnel from any internet-connected device with a browser as these are posted to our servers. The log can also be exported to a spreadsheet, a database, or printed into a PDF file.